We're here to help you make the most of your Kinaki experience and want to provide you with the options that make sense for you and your organization.
To estimate the cost of a subscription that would work for you, select your Type of Organization, and the number of projects you estimate you'd like to have.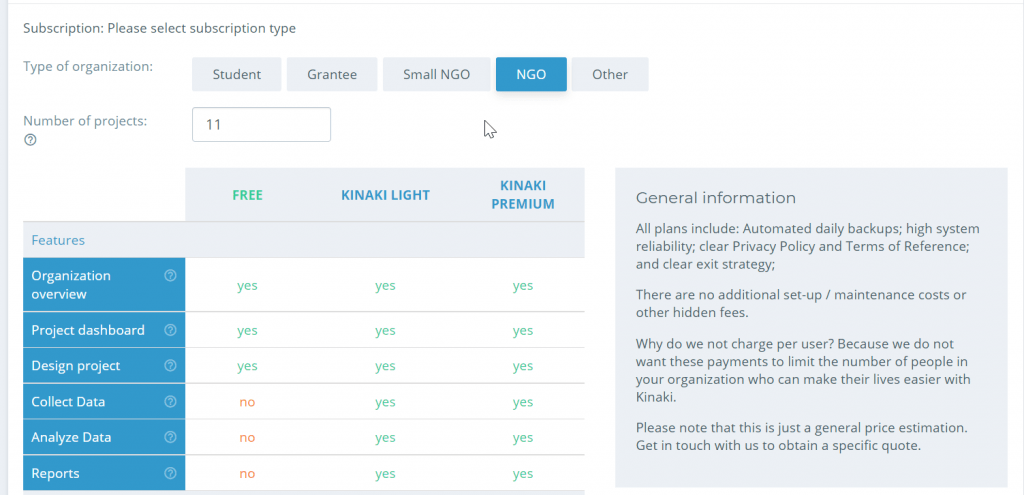 The content displayed will change based on your selections, for what features are available and what cost they may be. Please contact us at community@kinaki.ca directly for a firm costing to match your needs.