Project Dashboard
The Project Dashboard provides an easy overview of a project. You can set the project status, upload files related to a project, post comments related to the project; view the project attributes (budget, duration etc.) and Custom Project Fields; project users, recent comments as well as data submitted under the project.
Each project in Kinaki has its own Project Dashboard. You can change the Project using the Project Selector at the top of the page.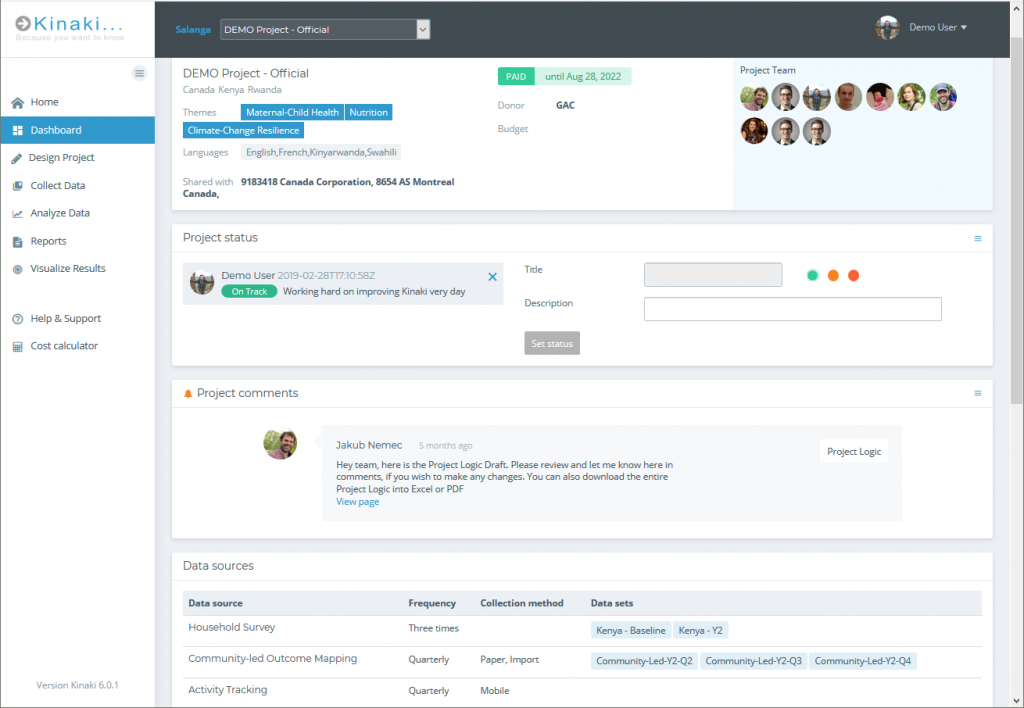 Setting the status of the project
Project admins can change the status of the project by clicking on one of the three (traffic light) dots, typing in the status description, and confirming by clicking "Set status" button.

Learn more about Project Dashboard from Kinaki Community Video Tutorials: