Project Logic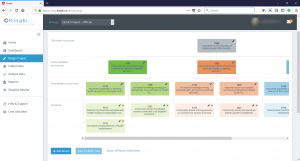 What you can do on this page:
Adjust levels of Project Logic
View Problem Tree
Build the logic of your project.
Change colours of Project Results
Show full/excerpt statements of Project Results
Comment on the Project logic and collaborate with your team on Project Design
Tip: Project logic is same as Logic Model or Logical Framework and similar labeles.
What can project Member do:
View Project Logic
View full statements of Excerpts of Project Results
Export Project logic to Excel or PDF
View side-by-side Problem Tree next to the Project Logic
Comment and Reply to comments
What can project Admin do:
1. Adjust number and titles of Project Logic Levels (e.g. Ultimate Outcome / Intermediate Outcomes / Immediate Outcomes / Outputs etc.). Go to Settings.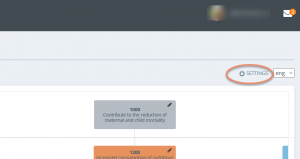 2. In Settings, you can adjust the names of existing levels (click on the level name), you can add a new level and change order of the levels by drag and drop function.