KoBo Toolbox is an open-source tool designed to support online and offline data collection through curated surveys. This service is available for free to all users, with limited data storage, or with unlimited access to registered humanitarian organizations provided by UN OCHA.  
To learn more about KoBo Toolbox, and how it can help with your data collection, visit KoBo Toolbox's Support Centre. 
With Kinaki's excellent ability to collect and analyze data, KoBo Toolbox can be an exciting opportunity to integrate offline data collection into Kinaki's cloud-based services.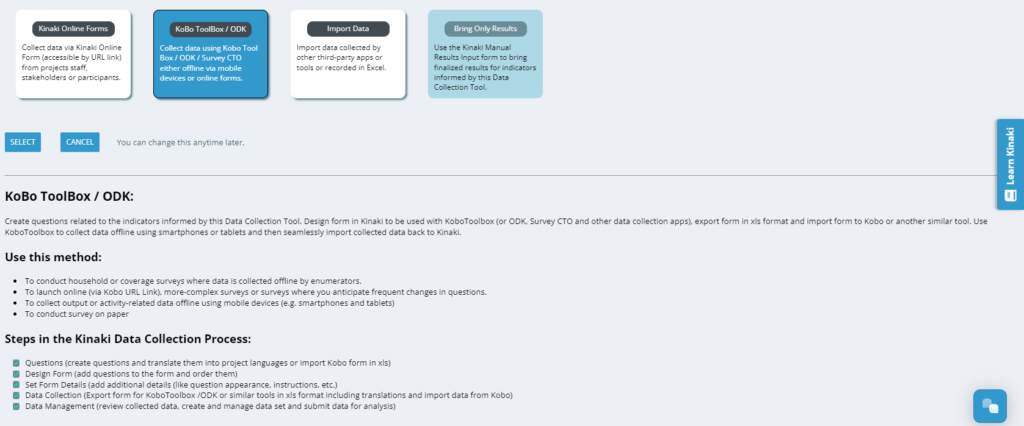 There are two ways to integrate KoBo and Kinaki: 
In this section, we will explore the development of a Kinaki form to be used with KoBo's offline or mobile data collection services. Following collection, you can import completed data back to Kinaki for analysis.
Another option is to design a form and collect data with Kinaki, at which point you can import all details to Kinaki on the Data Collection tab. To learn more about this process, visit the KoBo and Kinaki: Data Import guide in our Knowledge Hub.