You can conduct an online survey using Kinaki. Just follow these steps!
First, use the Questions page and Set Logical Flow page to create new questions and input a logical flow for your survey or questionnaire.
Next, visit the Data Collection page.
1. Choose the Data Collection Tool from the top of the page.

2. Under "1. Select data collection methods", select "Online Forms".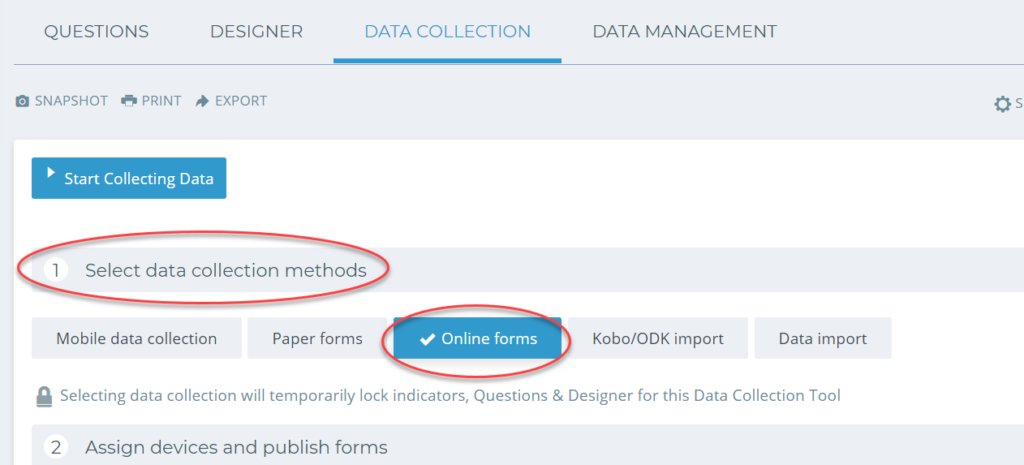 3. Choose the survey you want to publish from your list, and then select "Publish".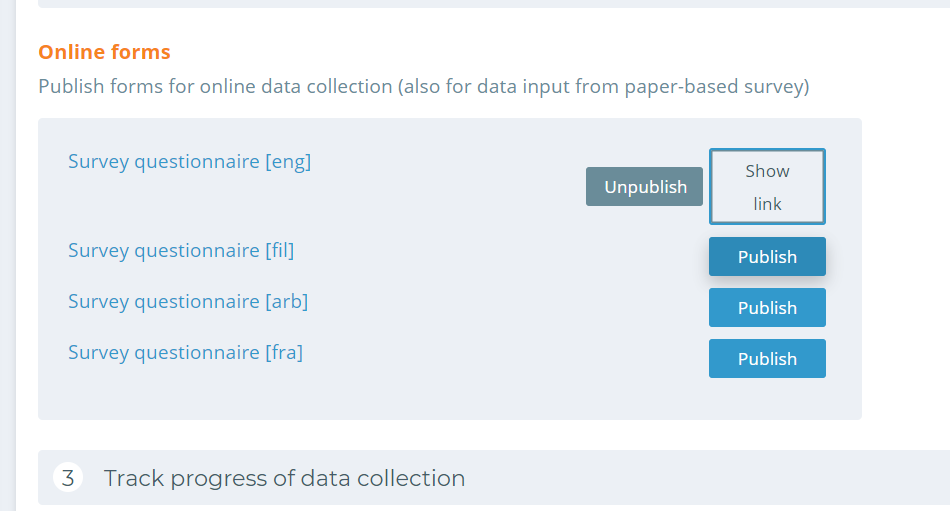 4. You can now choose who has access to your survey, and how they will access it- choose between Public, Password Protected, or Members Only.

Public – Anyone with the link will have access to participate in your survey for data collection.
Password Protected – Individuals with the link will have to submit a password to participate.
Members Only – Only Project Members on Kinaki will have access to view your collection tool.
Once you have chosen your access type, click on "Update".
Select "Show Link" to view the online form, or "Unpublish" to withdraw the tool.
Use the button "Start/Stop Collecting Data" at the top of the page to start/stop the data collection. If the data collection is stopped, no one can fill in any data and they will see instead of the form a message "Data collection for this form is currently not available. Please contact the project Administrator.".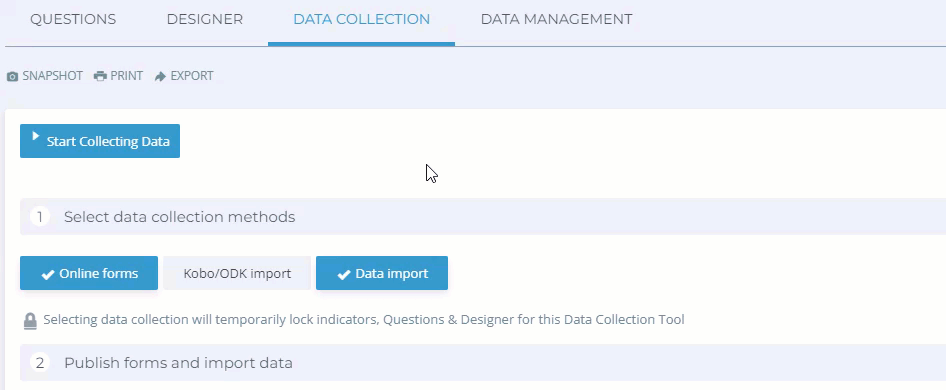 6. You and participants will now be able to view your survey and fill in the data.
Once data collection has been completed, select the "Stop Data Collection" button on the Data Collection page.
This will end current collection and allow you to review any submissions on the Data Management page under "Active Data Set".