On the Kinaki Sign in page, enter your email and select next. Then, enter your password.
You may be asked to submit a 2-factor authentication code. If prompted, this will be sent to your registered email. Enter the code into the box provided to continue.
After this process, you will be directed to your previous page, or the Kinaki homepage.
If you have entered the wrong email, select "Use another account" in the bottom left.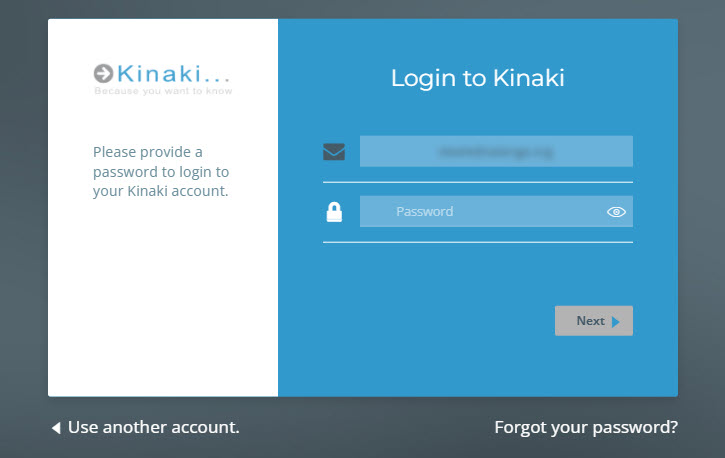 Resetting Passwords
If you have forgotten your password, no problem! Enter your email, and select on "Forgot your password?" on the Kinaki Login Page.
You will be redirected to the password reset form. Enter your email, and answer the security question. Security questions can be setup in your Account Settings.
You will receive an email with a password reset link.
If you forgot the answer to your security questions, please contact us and we'll help you out!
If your account is blocked from three unsuccessful sign-in attempts – please contact us as well.