Each project in Kinaki has its own Project Dashboard. Up at the very top, you can select your project from the drop-down menu.

Here, you can set the project status, upload files, post comments; view the project attributes and Custom Project Fields; project users, see comments as well as data submitted under the project.
As a project admin, you can also set or update the status of a project from here. By doing this, you will let your other team members know the progress of the project (On Track, Delayed, At Risk) or set an Alert to grab the attention of your team.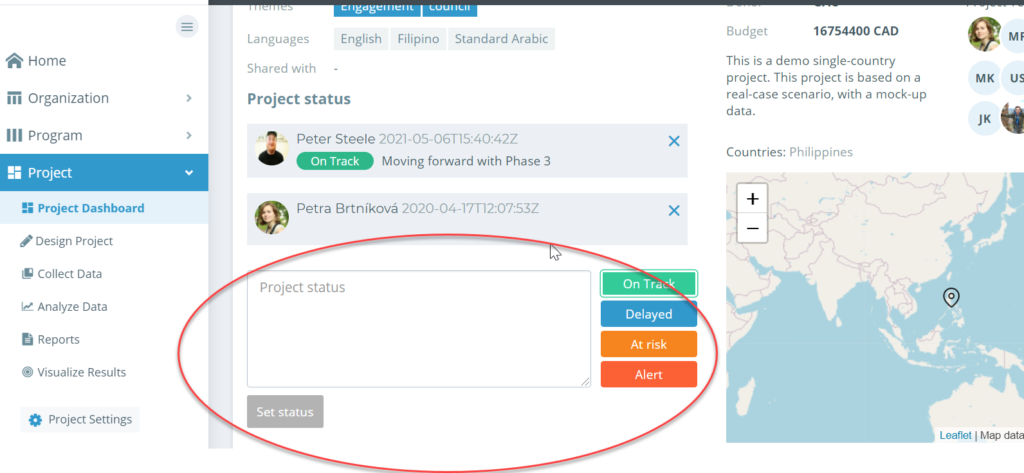 Check out this video to learn more:
Comments
The comments function in Kinaki allows you to communicate information regarding the specific components of your project with other members of your team.
To add a comment, type your message in the comment box and press "post".
To reply to a comment, use the "reply to" icon in the top right of the comment box.
To delete a comment, click the "x" that is next to the reply icon.
You'll see all the comments from the different pages on your Project Dashboard. Select the "View page" button to view the specific comment within the page where it was added.