After your initial registration, Kinaki will introduce you to our Demo Program & Projects.
In this learning environment, you can explore many of Kinaki's core functions through a detailed, ongoing, global project. For our Demo, we have looked to common uses of Kinaki among our clients, and developed a thematic overview of Kinaki's full potential.
To begin exploring this organization, all you have to do is register! Once you have entered your email, you will automatically join the "Kinaki Demo & Training" organization. No need for a full registration!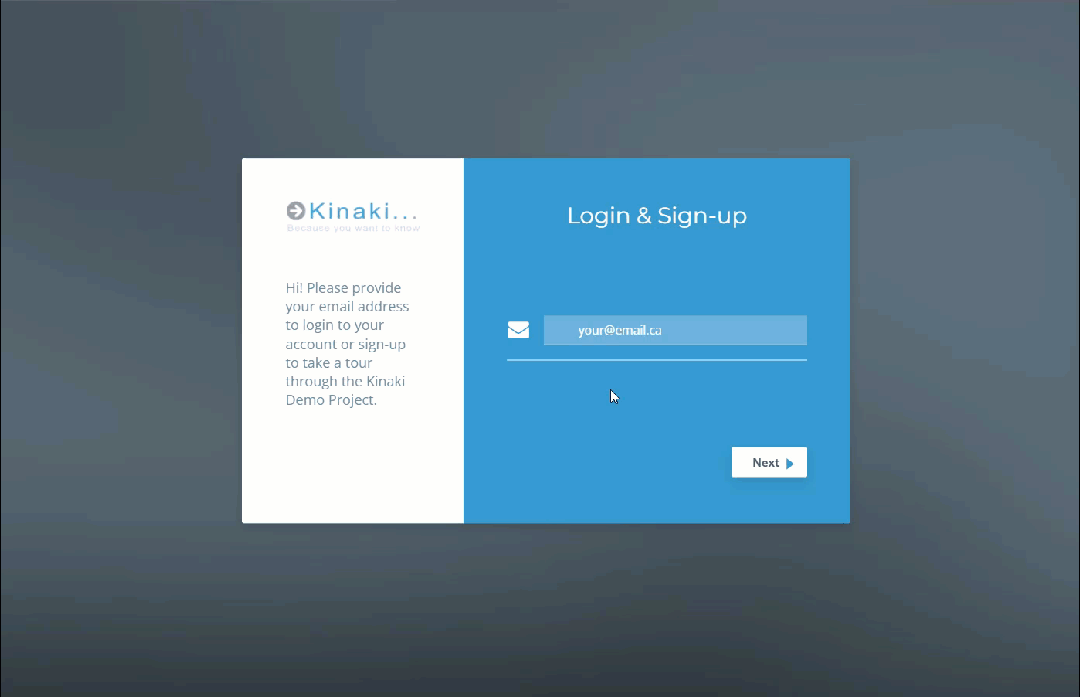 For new users, you will be prompted to choose a preference for your introductory experience: starting with a top-down view of our Programs section, or to focus on an individual Project.
Based on this choice, you will begin a guided tour of our Demo content. If you have already registered, you can prompt this tour by selecting "Change your preference" in the navigation menu. Alternatively, you can use the "Resource Centre" on the right-side of your page to start a page-specific guide.
To learn more, email us at helpdesk@kinaki.ca.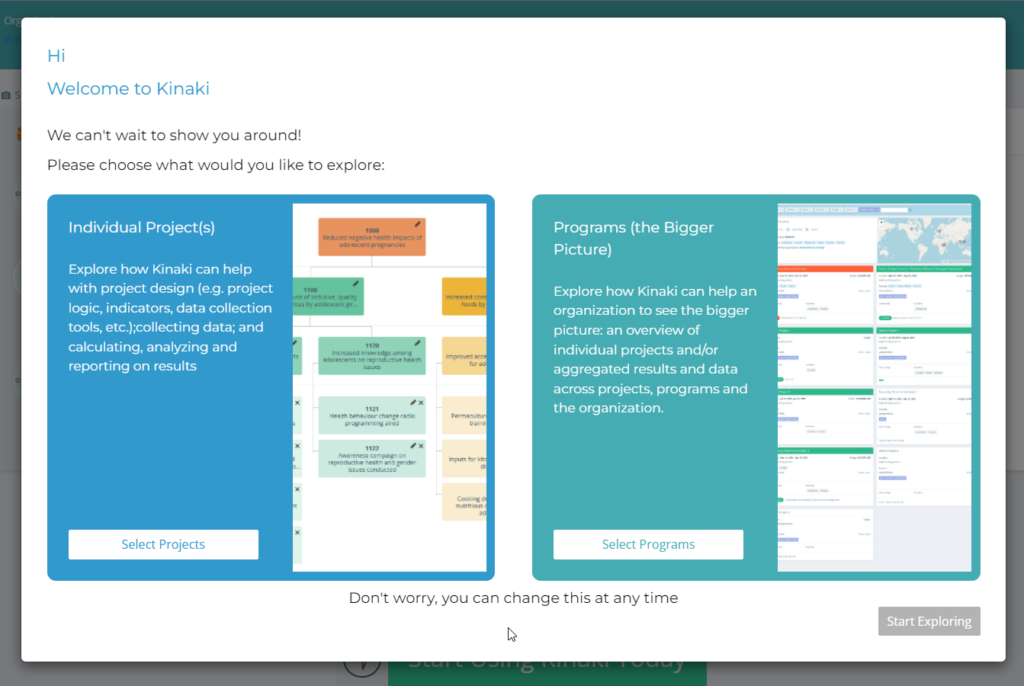 No need for a guided tour? Just dismiss the pop-up and explore our Demo independently!