To get to the Program Dashboard, make sure you are in the Organization you want from the top, and choose the Program you'd like to view.

Then, select Program from the Main Menu on the left-hand side of your screen, and select "Program Dashboard" from the drop-down list.

The Program Dashboard is where you can see a snapshot of all the projects under the program, in these tiles displayed here.
• An interactive map gives you an overall glance at the locations of all your projects, you can zoom in and zoom out for a better look.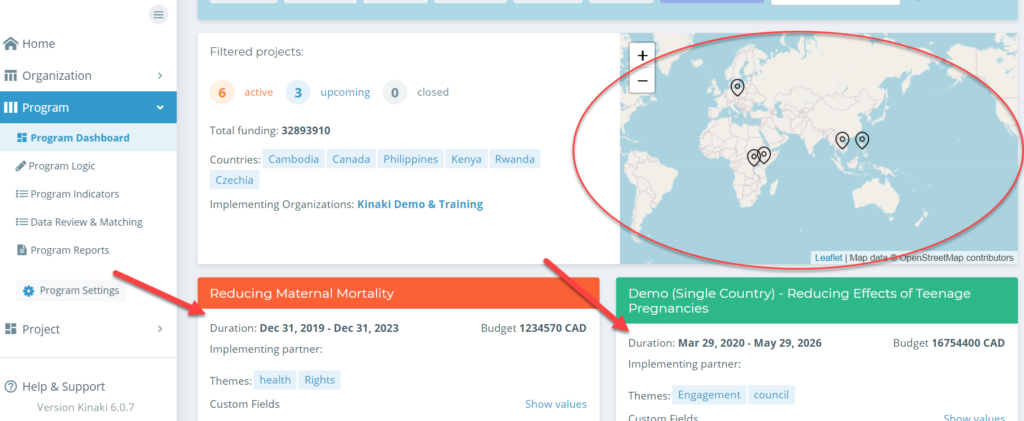 Upload program documents for your team to see, or view ones that have been added by your admin team.
• Here you can see all the comments in the program added by your team and add comments yourself.

You can view all your projects at once, or you can filter by different categories – choose your project, view them by theme, country, budget, donor, or your custom fields.
To get to the Project Dashboard from here for an individual project, just click on the project name on the tile and it will bring you to the page to see the details just for that project, and edit what you need to. Your changes will be saved and reflected on the Programs page.