Kinaki Online Forms will allow you to design a custom data collection tool that can be accessed online.
These tools can range from surveys to activity tracking and allow project staff or participants to enter individual responses that will be collected into a single dataset.
Kinaki Online Forms work similarly to surveys and forms seen with other common services.
Forms can be sent to users via a URL link (with optional Kinaki user confirmation or password protection), which will allow users to enter responses based on the questions chosen by your team.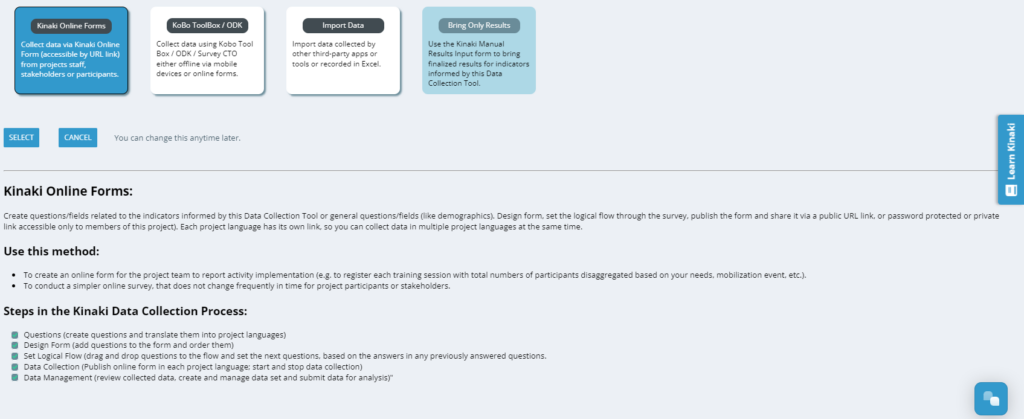 The design process for these forms is highly customizable! Import or create custom questions to attach to indicators, select which items to include and design a logical progression for your form.
To learn more about Kinaki Online Forms, follow along with this section!